---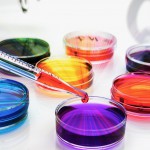 In the increasingly demanding environment that characterizes such branches as the bio-pharmaceutical or high-tech industries, temperature controlled shipments (both hazardous and non-hazardous) are becoming the norm.
At Special Express we are fully equipped to meet the requirements of such clients. Our staff is trained for the handling of temperature controlled blood tests (frozen or +2°C – +8°C) as well as for the corresponding DATA-Logging equipment and the analysis and forwarding of the logged data.
We can procure you all necessary import licenses and will help you to obtain them abroad.
At any time, we hold at your disposal the appropriate packaging material (i.e. for dangerous goods, class 6.2), freight-ready Special Express thermal boxes with outer package as well as combination cooling transport packages.
Special Express clients can rest secure in the knowledge that our experienced team will ensure that their shipment is properly packed, stored and shipped in full compliance with ICAO/IATA regulations.